Zambuko Trust (Pvt) Ltd (Zambuko Trust) is a Faith-based developmental Microfinance Institution, one of Zimbabwe's pioneer Sector Institutions.

Zambuko Trust was founded in 1990 by a group of Christian business persons in response to economic challenges facing the poor. We operate from 9 branches in Zimbabwe and provide products and services to our clients which include;

1. Loans :Individual and groups loans such as: small business loans, renewable energy loans, agricultural loans,emergency loans, assets finance loans,educational loans,civil servants loans, pension loans.

2. Advisory Services :financial literacy, business management training, debt counseling

Lives Transformation is our business. Microfinance is our tool
To be a leader in sustainable transformation of communities nationwide


"To provide relevant, affordable and empowering wealth creating solutions."
The love of Christ compels us to give ourselves wholly to use our God-given resources and abilities to make a lasting impact among the marginalised with a sense of equity and justice.


Teamwork: We are intensely focused on working together as a team in serving our clients and helping them achieve their business objectives.

Respect / Caring: Our respect for one another compels us to value fully and affirm the dignity and uniqueness of each stakeholder.

Integrity: We commit to integrating actively what we believe, present, and say with what we do. We will do the right things for the right reasons, whether or not anyone will know.

Stewardship: Our deep sense of duty to our customers, staff, communities, partners and the environment drives every decision we make and guides every action we take.

Excellence: We will put forth our personal and professional best, providing the highest quality of service, while committing ourselves to continuous improvement.

Innovation: We always strive to find new ways of delighting our customers, learning and fostering new ideas to become better every day.


Zambuko Trust started in 1990 with seed capital from Opportunity International Australia. Opportunity International is a global Ecumenical Christian leading proponent of Microfinance and promoter of best practices globally.

Mr David Bussau engaged Mr Phineas Dube with the proposition to start a Microfinance Institution in Zimbabwe as a response to the changing country Macro-economic environment.

Mr Bussau's views on transformation are that; "By enabling entrepreneurs, you create more jobs. If you want to transform communities, you have to economically empower them. There's just no other way. You can be there for years giving out free food, housing and education, but if people are not economically empowered, they don't take responsibility for themselves."

After formation Zambuko Trust continued to grow, thanks to continued support from Developmental Partners, that Included Opportunity International, USAID, DFID, AusAid, HIVOS, and many more.

At its peak in 2003 Zambuko Trust had a network of 27 branches, servicing more than 16,000 clients before the hyperinflation crisis that decimated the sector. Zambuko Trust managed to revive operations in 2009 after the country switched to multi-currency to arrest hyperinflation and economic meltdown.
Lorraine Ndlovu Thondhlana
Lorraine Ndlovu Thondhlana – Managing Director
BA Administration, MBA
Lorraine is a seasoned and passionate banker who has an in-depth understanding of micro, small and large businesses across the various industry spectrum. She started her Banking career at Zimbank ( ZB Bank) in 1994 as a Graduate Trainee and has over 25 years of banking experience covering the areas of Corporate Banking; Project Finance; Trade Finance; Lease Financing and Microfinance.
She is passionate about entrepreneurship and finds fulfillment in being a catalyst for change in people's economic realities. She is continuously seeking opportunities to engage with organizations that empower entrepreneurs; develop African economies and alleviate poverty.
She is a holder of a Bachelor's Degree in Administration as well as an MBA, both from the University of Zimbabwe. Over and above this she has obtained qualifications in banking (AIBZ); Project Management (Diploma) as well as an Executive Qualification in Microfinance.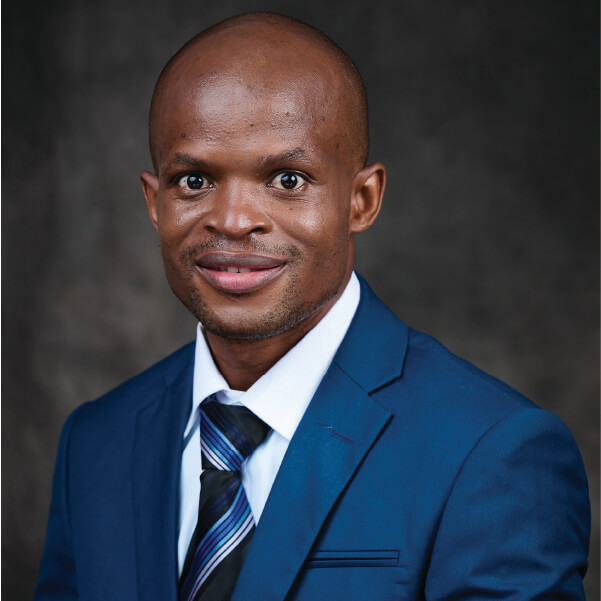 Nevison Ushe – Finance Director
B. Acc. (UZ)
Mr Ushe has more than ten years experience in Microfinance. He is a holder of a Bachelor of Accountancy (Honours) degree and a Leadership Certificate from the University of Zimbabwe.
He is currently studying ACCA, and has more than 14 years experience in Finance and Administration. Before joining Zambuko Trust he worked for other companies including Wanbao Zimbabwe Mining Company as Accountant, Telequip-Afretech Communication Systems as Finance and Admin Manager.
Mr Ushe is an Executive member of the Board and Company Secretary.
Zambuko Trust (Pvt) Ltd (Zambuko Trust) is a Faith-based developmental Microfinance Institution, one of Zimbabwe's pioneer Sector Institutions.
Head Office, and Harare Branch:
No. 6 Aberdeen Road
Belgravia
Harare

Postal Add: P O Box 1183, Harare
Email:
info@zambukotrust.co.zw
info.zambukotrust@gmail.com
CALL/WhatApp : 0781 160 351

Tel: +263 (24) 2333692/3, 2302495